Auto Transport On Demand ( : 456 times)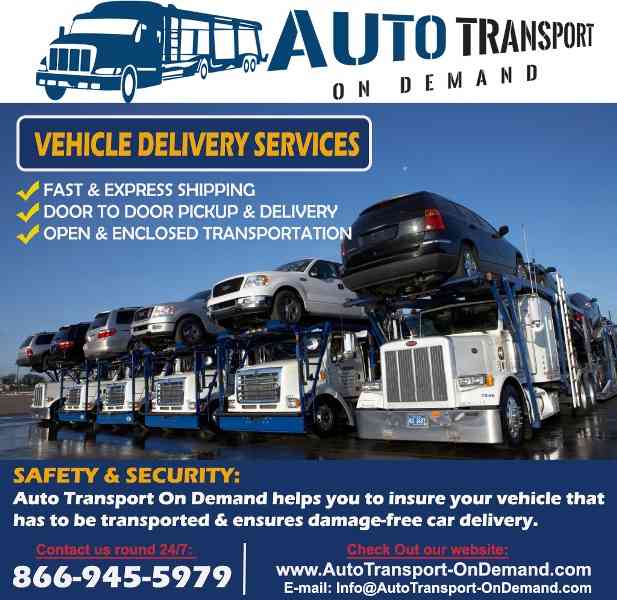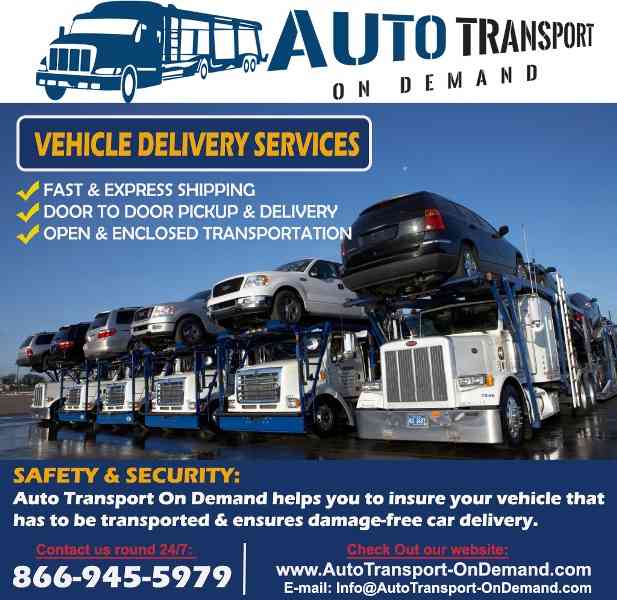 Price:
$0.0 USD

(

Listing Id: 67505

)
Shipping & Handling:
$0.0 USD
Viewed: 456 times
Do you have a car or boat that you need moved?
Are you tired of dealing with companies who lie and cheat to get your business?
Do you want to deal with one person throughout the entire transaction instead of being shuffled throughout the company?
No need to worry more!
Auto Transport On Demand is a vehicle transport company that specializes in transporting vehicles like car, truck, boat or bike quickly and safely while excelling in customer service.
From quote to delivery, we strive to make this process easy and quick.
Open and enclosed shipping available.
Call today for a free quote that will actually get your car moved!
Contact us round 24/7 service: 866-945-5979
Visit our site to order online: http://www.autotransport-ondemand.com
Contact Detail
Website: Visit my website
Phone: 866-945-5979
Email: Info@AutoTransport-OnDemand.com
Address: Florida, United States
* Please do not contact me with unsolicited services or offers
To avoid scams, please deal locally. Never make wire payments, cashier checks, money orders